TouchPad for Windows phone 7.5, 7.8 and 8.0
For Windows 8, please download the multitouch enabled server 4.4.0.0 from here.
Windows 8 has good security features and you will get a lots of safety/security dialogs during the installation including warnings from your virus scanner because Touchpad Control Server has one interface-dll to simulate the multitouch events to Windows 8.
For Questions, answers and issue resolving, please check here
Please check the following installation video if you have any difficulties in installing Touchpad Server.
Step 1: Please for Windows 7 download Touchpad Server and install it before the first use to enable controlling of your PC. Allow Touchpad Server to connect to your local WLAN by Windows firewall dialog.
TouchPad connects to your home PC via your WLAN-network. Mouse events are being transferred via the WLAN to your PC where they will be transformed as a normal mouse movements.
Step 2: Use your computer happily with your Windows phone! User may flick between Keyboard mode and Mouse mode (top or bottom section of the screen), use touch and accelerometer to control the mouse. Web browsing is very handy without using the old mouse again.
(New version is in the certification as we speak, these screenshots are from the new version :)
You may download the free version of TouchPad from Windows Phone Marketplace in here and paid version in here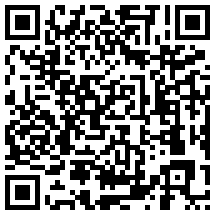 Please note that by using IP-key 255.255.255.255 you can control every computer simultaneously in the your network or if you are not sure what is the IP address of your computer in your home network.
Please download the server client and install it before the first use.